スポンサーリンク
Event Overview
Japanese K-POP COVER DANCE team will dance in the Seoul Tourism Organization booth. Cover dance teams and outline of the event have been decided!
---
DATE: September 24th, 25th
TIME:11:00-11:30 / 15:00-15:30 *Dance will last approximately 20 minutes
LOCATION:Seoul Tourism Organization booth at Tourism Expo Japan, Tokyo Big Sight
FEE:Advance Ticket 1,000 JPY / Same-day ticket 1,300 JPY Purchase 
   *This fee is for admission to the Tourist Expo Japan venue, and there is no charge to view the dance.
POINT:Tourism Expo Japan is one of the world's largest annual travel festivals, bringing together tourist destinations from all over the world and Japan. You can enjoy not only dancing but also experiencing the attractions of each region and feel like you are going around the world when you come to the event.
---
Information on the Seoul Tourism Organization's booth can be found at this URL.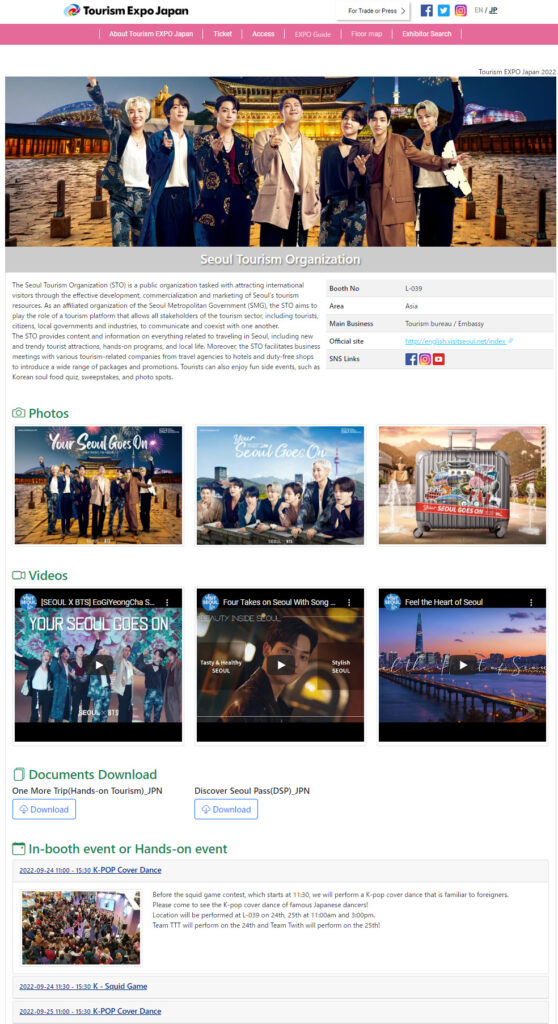 I'm curious about the "squid game" too, as you can see in the links and images above …!
In addition, embassies and tourist bureaus of various countries, domestic companies and communities, etc. are preparing many other fun activities, so if you are interested in this event, please visit the event!
Teams Information
The team selected to perform at such a wonderful event is ・・・・
TTT will perform on the 24th and Twith on the 25th.
Please look forward to dancing to a few K-POP songs.
I hope you enjoy the tunes they dance to!
Both teams are popular teams that have maintained high rankings in our popular article rankings.
Team:TTT
TTT stands for "Treasure Trove of Talents.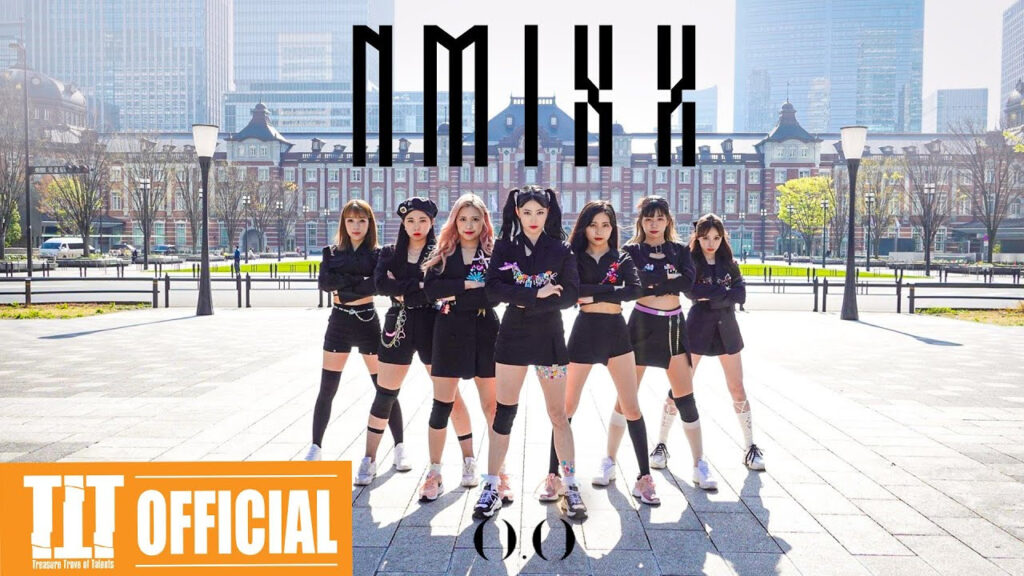 TTT is an account that meets new "talent" on social media through K-POP cover dances and shares them with the world.
They're gearing up for this event, so look forward to it!
Here is TTT's social media:
Please review and watch the video in the article we featured in Dance Cover Lab.
Team:Twith
Next team is Twith.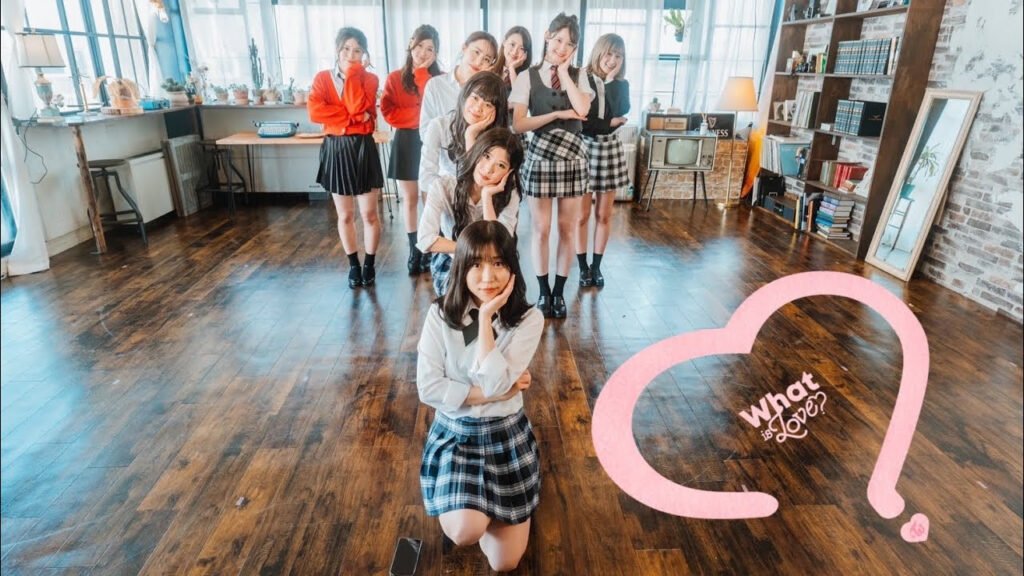 Twith's video works are posted in the YouTube channel "A-WICE JAPAN OFFICIAL".
They have two units in the channel.
A-WICE:A group that does not have a fixed number of members, but rather a group of members who want to dance to the latest songs as well as old songs.
Twith:There are certain members in charge, and each of them is working hard to bring it closer to the original.
This time, Twith will be on the show!
They are preparing some formations for the event, so look forward to it!
Please review our previous articles on this site.
Here is TTT's social media:
Lastly
We will provide more information updates on this event in the near future.
The decision to hold the event will be made carefully based on the infection situation of COVID-19 and in accordance with the hosting policy of Tourism Expo Japan, the organizer of the event, and in consultation with the Seoul Tourism Organization and the dance teams.
We will also continue to introduce wonderful dance cover videos from all regions and countries.
We have access to our website from many different countries, so we will make every effort to demonstrate our value in international events such as this one.
Follow me!